Not only are we innovators, but influencers. We create a platform for some of Houston's most prominent, for a night of networking and fashion.
With producers, Tag Team Entertainment, this years show will again bring the classic and crisp vibes of an exclusive runway show among guest from the elite of Houston's media, business, entertainment and fashion world.
The Project Fashion Show not only has become a platform for notable artist to showcase their passion, but a brand that influences and supports those affiliated in the fashion and entertainment world.
Partial proceeds from ticket sales will again go towards the Donate A Meal program which has granted the opportunity to provide 500+ hot meals to those less fortunate in Downtown Houston on holiday mornings.
TPFS WINTER'16 FASHION SHOW
December 10, 2016
Global Motorcars of Houston
12978 Sugar Ridge Blvd

ALL BLACK COCKTAIL ATTIRE ONLY.
Complimentary Valet.
THE PROJECT PRIVATE WRAP PARTY
Complimentary entry and specialty cocktails with VIP admission. must be 21+ to attend.
Chasity Sereal is a designer based in Houston, TX known for non-traditional wedding gowns, formal gowns, and prom dresses. Sereal started her business in 2009 with inspiration from the late Alexander McQueen. Being self-taught, she consistently designed, learned quickly, and began to shift her vision and audience. She realized she wanted to target all women, especially those who dare to be different. Sereal is continuously evolving and challenging the standards of high fashion and plans to be published in many more publications.
Born and Raised in Houston, TX, 22-year-old Josh Allen was always intrigued with creating things be it that it's paintings, a piece of clothing or simply an idea. In high school, after exploring New York sophomore year, Allen was known to be different for his flamboyant masculine style that his peers soon to respect. Richard&Grace was founded in 2013 however the iconic pattern by R&G "Chaos" was created in 2008. Using his pattern "Chaos" in most of his painting, he uses the concepts from his art work to inspire upcoming men and women ready to wear collections vise versa. Allen is now finished with his bachelor's degree and he plans to have R&G store fronts with the leading fashion capitals of the world giving the people all medias of art from paintings, architecture, clothes to signature interior home décor. This is R&G.

CHAR is a U.S. based brand offering original ready-to-wear looks founded by Tacharra (CHAR).
The collections produced through CHAR are contemporary, with the primary focus of delivering highly detail elevated quality in every garment from the heavier and premier fabrics to custom hardware's specifically made for the brand given to each garment. All products are manufactured in the United States.
CHAR offers a wide range of women's ready-to-wear clothing and small accessories.
 
Travis Cal is known for his effortless take on glamour. Having worked as a fashion stylist for over 10 years, Travis has nurtured and developed a strong sense of style and a genuine understanding of the human body. These tools are essential to creating powerful personal images that enhance the natural nuances of his clients.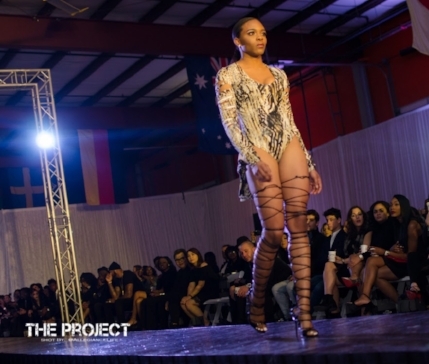 PHOTOS BY
CLICK FOR DETAILS